3-A sanitary hose assemblies
3-A Sanitary standards upholds a wide range of criteria for the design and production of equipment that encounters food and dairy products specially. The 3-A sanitary standards present a guiding purpose to protect public health by using sanitary equipment. These criteria is developed using a consensus system requirements that support acceptance by USDA, FDA and other regulatory authorities.
3-A Hose assemblies
In Venair we offer all our range of sanitary silicone hoses crimped with stainless steel connections through a SZR system, a pressing system that guarantees the correct pressure resistance of the final assembly, avoiding the retention area following the accreditation of the 3A sanitary standard 62-02.
In this article we want to explain you the importance of crimping hoses according to 3A sanitary standards to ensure maximum quality: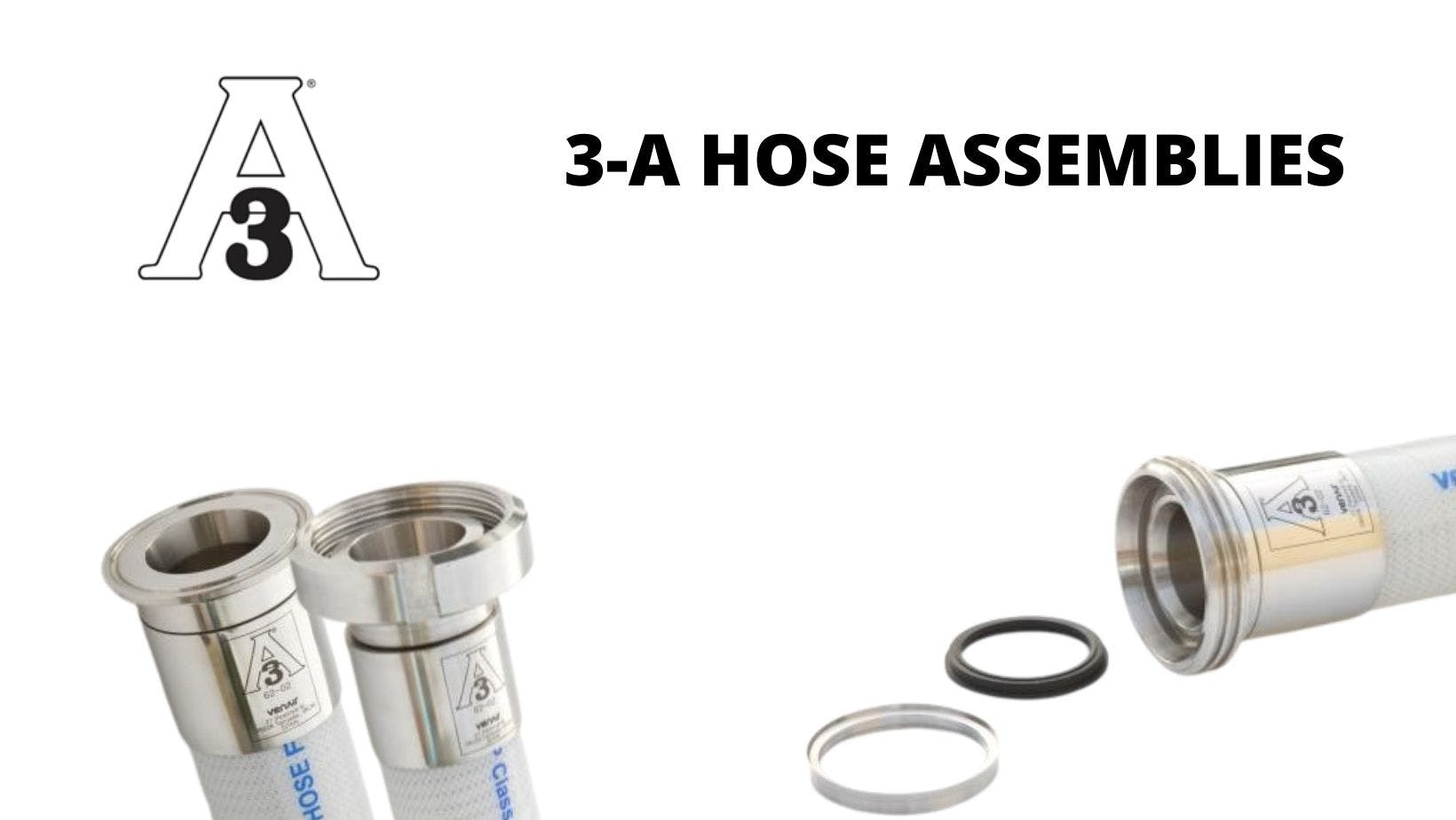 What is 3-A?
3-A Sanitary standards is an independent, not-for-profit corporation dedicated to advancing hygienic equipment design for the food, beverage, and pharmaceutical industries. 3-A represents the interests of three stakeholder groups with a common commitment to promoting food safety and the public health-regulatory sanitarians, equipment fabricators and processors.
The mission of 3-A is to enhance product safety for consumers of food, beverages, and pharmaceutical products through the development and use of 3-A Sanitary Standards and 3-A accepted practices. These criteria it's developed using a consensus system requirement that support acceptance by USDA, FDA and other regulatory authorities.
The 3-A Symbol is a registered mark used to identify equipment that meets 3-A Sanitary Standards for design and fabrication. Voluntary use of the 3-A Symbol on dairy and food equipment serves several important purposes..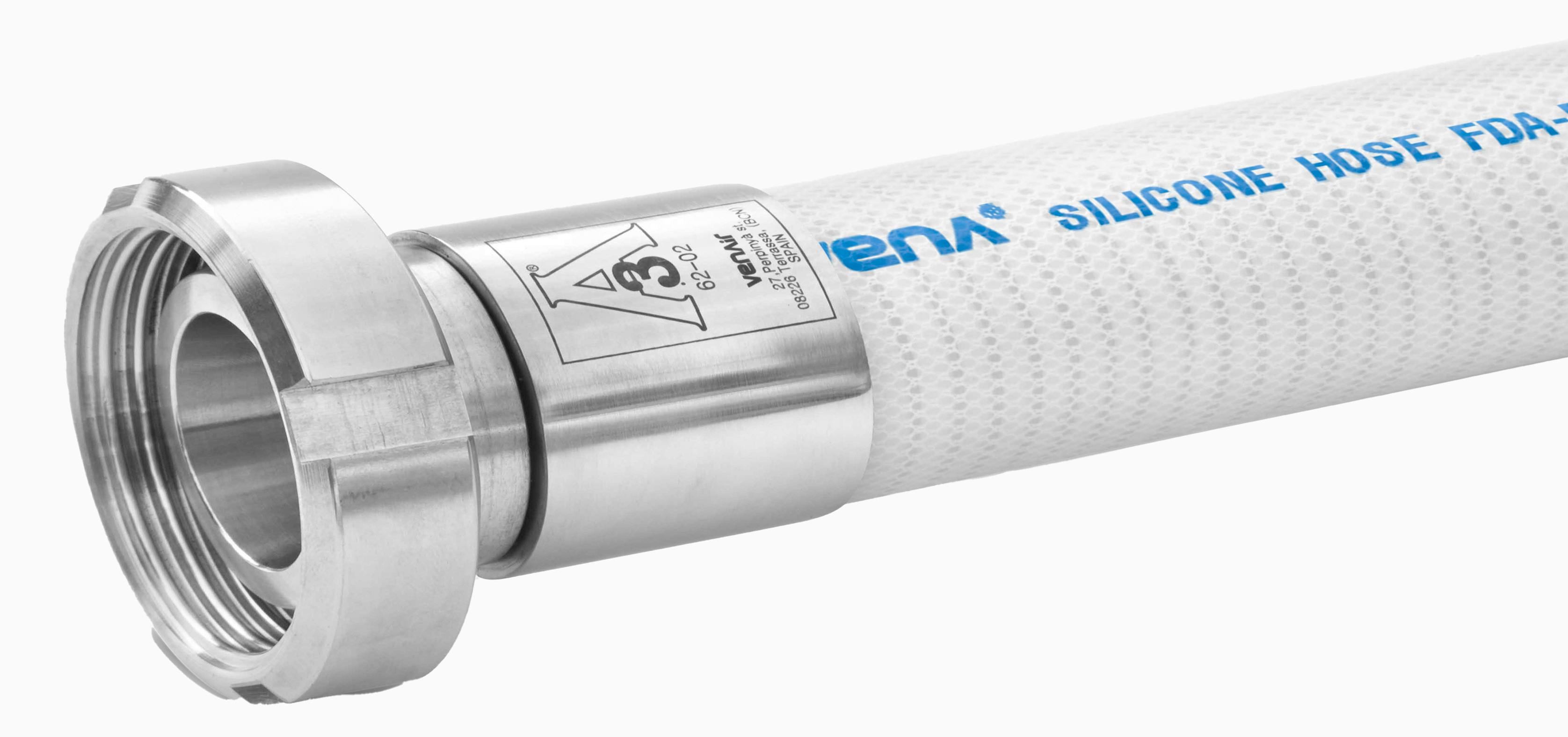 Benefits of 3-A standard certified assemblies
The 3-A standard is widely used to reduce and eliminate contamination in pharmaceutical, food and dairy products and presents the following goals:
Assures processors that equipment meets sanitary standards as it is review by an independent inspector for conformance.
Provide guarantee of proper function of equipment and that the equipment is reliable and consistently clean.
3A authorization provides quick regulatory acceptance.
Ensure that all the contact surfaces can be mechanically cleaned and dismantled easily for manual cleaning or inspection.
Sanitary standards for hose assemblies according 3-A 62-02
3-A Sanitary Standard for hose assemblies (Number 62-02) is a standard which covers the sanitary aspects of the hose assemblies consisting of a sanitary coupling permanently attached to one of both ends of multiple-use smooth -bore hoses in a manner such that the resultant hose-to-coupling junction is suitable for CIP (Cleaning in place processes).
All the elements used during the hose assembly must be 3-A compliant and meet the sanitary guidelines. The standards cover requirements for fittings such as design, constructions, materials used to produce the hose, as well as production and joining methods for the given equipment.
For hoses, materials used must meet certain hardness and absorption in different chemical solutions to pass the requirements.
Taking into consideration all this requirement is critically important to ensure that CIP processes are effective to prevent contamination.
As a result, crimped hose fittings are cover by the standards, while fittings attached with band clamps are excluded. These reusable fittings present areas where bacteria can enter in the empty spaces, creating problems in the purity of the assemblies.
Additionally, equipment that cannot be cleaned because of areas of entrapment, provide a possible zone for bacteria. The standard mandates avoiding such contamination zones to guarantee consistent quality in the products, while reducing wasteful and expensive spoilage.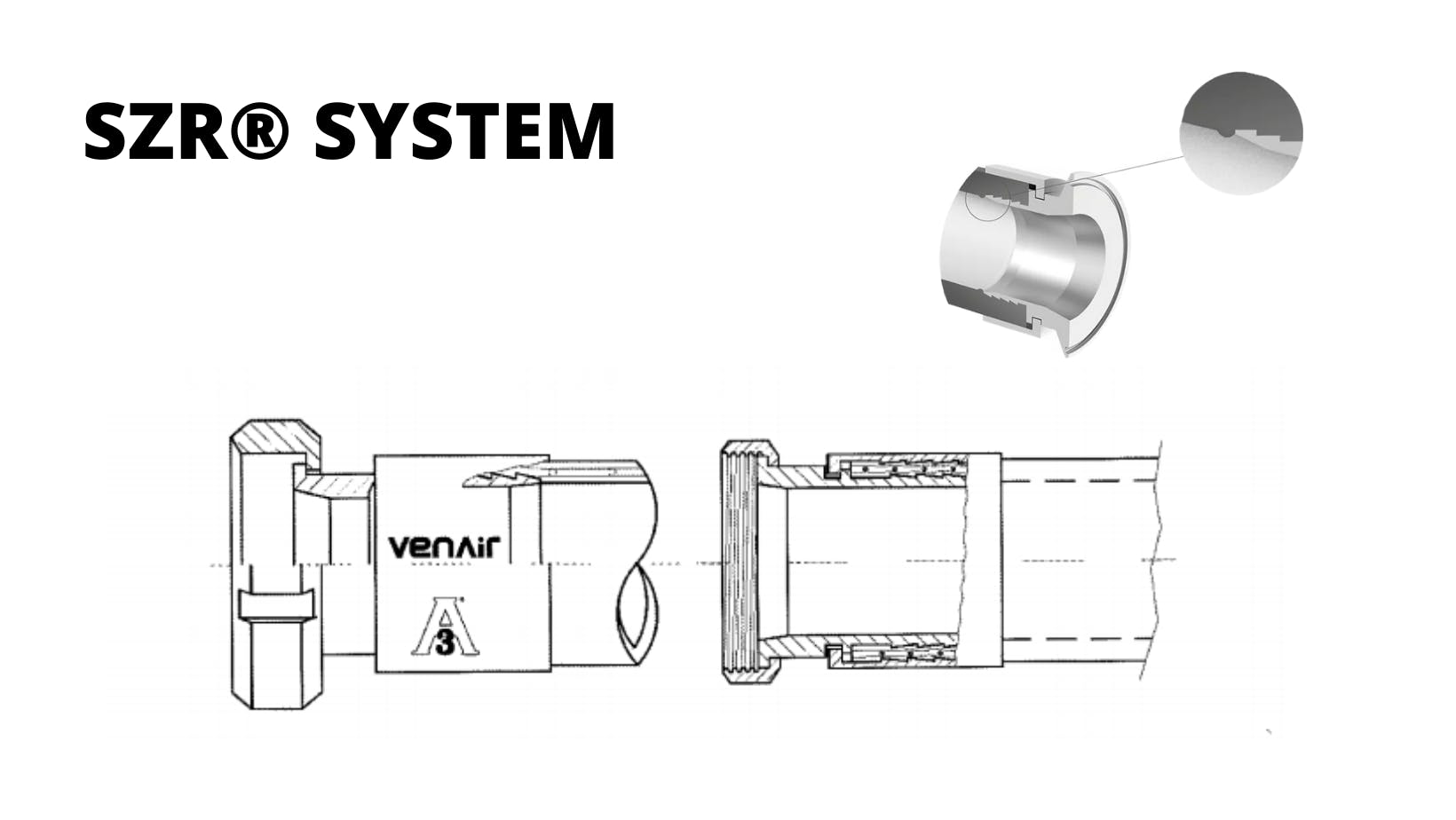 Venair assemblies in accordance with 3-A 62-02
Venair's dedication in providing the highest quality for sanitary and hygienic hose assemblies has driven us to obtain and uphold the standards and requirements outlined by the 3-A association and din regards the hose assemblies we manufacture.
We offer all our sanitary hoses with any type of 316L stainless steel connections crimped at the ends. The connection it is crimped with a pressing system (SZR system), the most recommended for any flexible hose, as it guarantees correct pressure resistance, avoiding any retention that appears in the sanitary connection.
All our range of silicone hoses are certified according to Sanitary Regulation 3A 62-02 for assemblies.
Check the details of the certification in the following document: