Venair attends silicone elastomer summit
The summit covers the use of silicone elastomers in a wide range of industries, including applications in medical, automotive and other industries yet to be fully exploited. The programme also touches on the whole range of silicone elastomer materials, including high temperature vulcanised (HTV), room temperature vulcanised (RTV), high consistency silicone rubber (HCR) and liquid silicone rubber (LSR).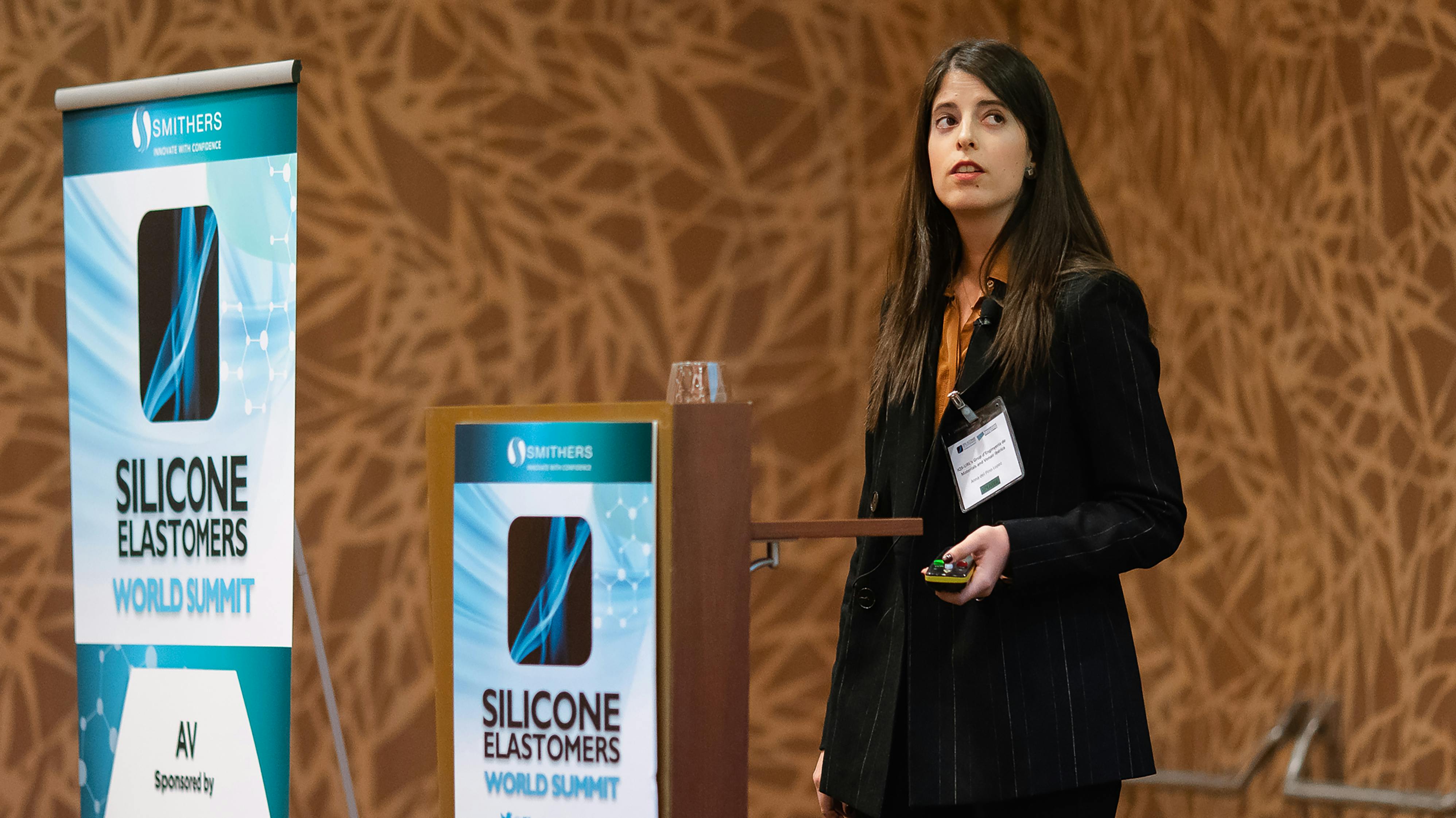 The summit
The Silicone Elastomers Summit brings together manufacturers, processors, end-users, designers and researchers for a summit-style technical discussion of silicone elastomer materials, global markets, processing advancements and novel applications.
Industrial and academic research staff and the customer users of silicone elastomers explore the emerging applications, manufacturing techniques, processing improvements and testing advances that are moving this growing industry forward.
You can find in Silicone Elastomers Summitexperts presentations delivered by the most important industry players. Networking with over 250 senior level, innovative, forward thinking industry professionals who are serious about succeeding and discover answers, also, inspiring environment where you can speak and compare results or doubts to help your business.
Venair present in the summit
On November, Venair's R+D department attended the last edition of this summit, which was held at Austria Trend hotel Savoyen in Vienna.
One of the members of the R&D department was one of the experts to speak during the conference, concretely she presented her Phd project; a new Pt-based hydosilylation catalyst compound with an improved shelf-stability.
The project
Anna del Pino obtained her BS and a MS in Chemistry at IQS School of Engineering member of Universitat Ramon Llull, Barcelona, Spain.
She is currently in her third year of her industrial PhD in Chemistry and Chemical Engineering at IQS-URL's. Her research project explores silicone rubber vulcanization mechanism' to ideally eliminate the post curing need as well as new silicone rubber compounds with properties and abilities that have not yet been explored further.
The new catalyst seems to show shorter curing times to achieve equal final properties than the commercial Karstedt's-based one. The new catalyst compound also shows an outstanding stability, avoiding Pt metal colloids that would make it less efficient.
Hence, it can be proposed as an alternative approach to overcome in a more cost-efficient manner, the reductive deactivation of the benchmark catalyst used for HCR silicone's addition curing.